Key Developments in Shraddha Murder Case
The horrible murder's details were exposed by Vasai police in a trap after a long drinking session.
TNI Bureau: Four months after killing his live-in partner Shraddha Walkar and dismembering her body into 35 parts, food blogger Aaftab Poonawala was summoned in for questioning in October. He avoided suspicion by "offering all help in tracing Walkar.
The horrible murder's details were exposed by Vasai police in a trap after a long drinking session. Shraddha was killed on May 18; body parts were disposed between May 19 and June 4. Aftab was finally arrested on November 14, as Delhi Police solved the six-month-old murder mystery.
Key Developments:
1.Aaftab Will Be Taken to Himachal by Police: The Delhi Police has informed the court that Aaftab, the accused, will be transported to Himachal Pradesh and Uttarakhand for further investigation. Before renting a home in Delhi, Aaftab and Shraddha took a trip to the hills in March or April.
2. Aaftab consents to taking the drug analysis test: Aaftab has consented to undergo the narcotics analysis test, for which Delhi Police had asked for authorization. Aaftab was informed by the court of the potential outcomes of the test, but he still concurred. In drugs analysis tests, sodium pentothal, sometimes referred to as truth serum, is administered.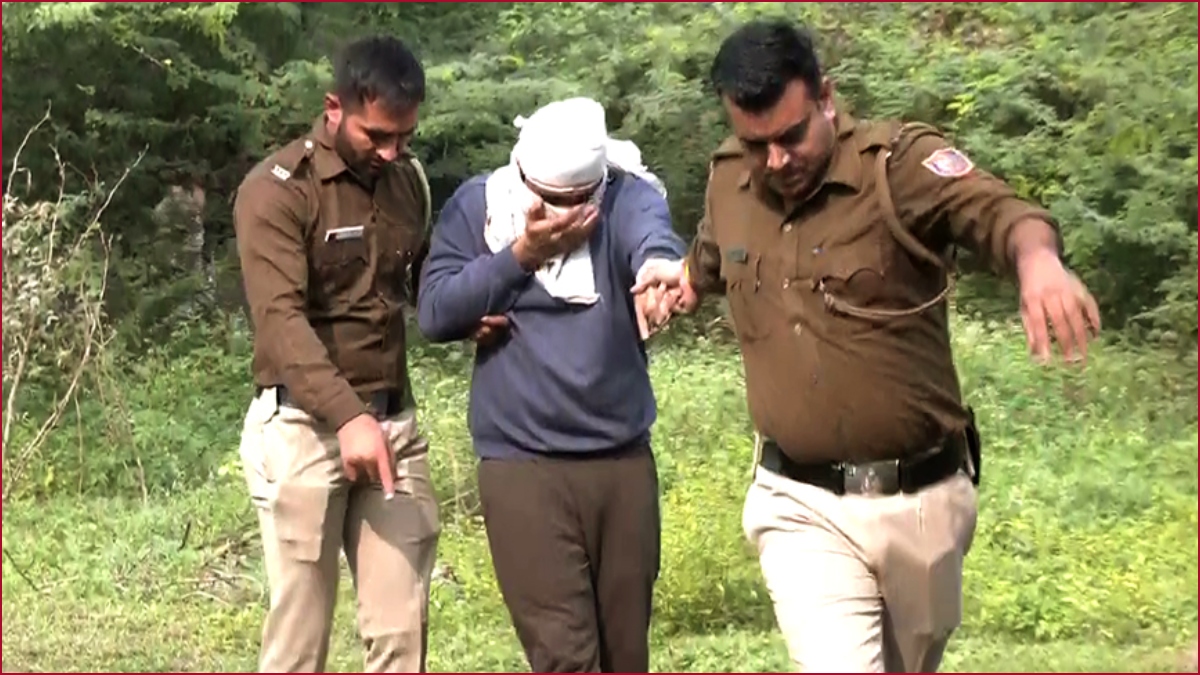 3.Aaftab is remanded to police custody for an additional five days: A Delhi court remanded the suspect Aaftab to police detention for a further five days today. The judge only gave the accused five days of remand, despite Delhi Police's request for ten.
4. Police In search of two other suspects: as the investigation into the brutal Delhi murder case continues. One of these individuals is someone that Aaftab met while travelling with Shraddha in Himachal Pradesh, and the other is a person whose apartment he may have rented in Chhattarpur.
5. Cops Make Significant Discovery: Thigh Bone with "Saw-Like Marks" A crucial piece of evidence appears to have been discovered by forensic and police teams after days of searching in Chhattarpur's wooded areas.
6. Aaftab Poonawala reportedly told police officers that they had split up: And were living as flat mates. It is known that they fought frequently for more than a year.
7. Aaftab Admits He Burnt Shraddha's Face: to Hide Identity, Mutilated Body: According to sources with the Delhi Police, the accused Aaftab admitted to police that he burned Shraddha's face.
8. Surgical gloves and blood stains were discovered: by the window in Aaftab's apartment by the police. The Chhatarpur apartment's kitchen also contained blood stains.
9. Shraddha's skull, phone, and murder weapon remain unaccounted for: Police reportedly discovered 10–13 bones in the forest where Aaftab allegedly dumped the 35 pieces.
10. Aaftab killed Shraddha in the bathroom: And then sold his phone on OLX. Aaftab reportedly cut Shraddha's body in the washroom.
11. Aftab used Hot Water: Aftab used to pour hot water on Shraddha's body to soften it so that it would be easy to chop. He bought an immersion rod water heater and a refrigerator on May 19.